Alembic Point of Sale
MMJ licensed point of sale specialists with 12 years experience providing point of sale installation, training and service. Our commitment to implementing reliable, cost-effective POS solutions has formed a customer base that trusts Alembic to fix their problems EVERY time.
www.alembicpos.com

All Green Insurance
All Green Insurance provides business Insurance for ALL aspects of the MMJ Industry
www.allgreeninsurance.com

Amarimed
Amarimed is Colorado's preeminent science-based medical marijuana evaluation practice. Dr. Alan Shackelford, a Harvard Medical School trained internist and sub-specialist in nutritional medicine and behavioral medicine, brings 26 years of experience to each patient's evaluation and treatment. Dr. Shackelford will also soon be opening Harvard Park Nutritional and Behavioral Medicine, a practice devoted the treatment of obesity and other nutritional and stress-related disorders such as type-II diabetes, insomnia, nicotine dependence and performance anxiety.
www.amarimed.com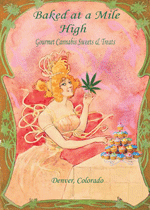 Baked at a Mile High
Gourmet cannabis sweets and treats handmade by Colorado medical marijuana patients, caregivers, and chefs who combine whole, natural cannabis with high quality ingredients so that our products follow the guidance of Hippocrates, the first physician, when he said we should "Let our food be our medicine and our medicine be our food."

Basic Books, LLC
BB is dedicated to providing timely and accurate bookkeeping services to fit with your businesses needs and budget. Don't give the government an excuse to audit your books. Hire our professional, efficient and dedicated staff to help you.
www.basicbookkeeping.biz

Cannabis Connoisseur
A Registry of the Finest Cannabis
humboldtgrow.com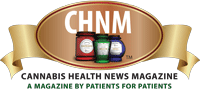 Cannabis Health News Magazine
Cannabis Health News Magazine is a platform of education, advocacy and research around Cannabis as medicine; we are a beacon for our fundamental human Rights. CHNM is for a mature medical patient readership including "the other 80%," of medical patients who are not being addressed, as well as their caregivers, friends, family and people who want to learn more about health and what Cannabis is. Please support us so we can support you.
www.cannabishealthnewsmagazine.com

Cannabis Science
Cannabis Science is at the forefront of pharmaceutical medical marijuana research and development. The Company works with world authorities on phytocannabinoid science targeting critical illnesses, and adheres to scientific methodologies to develop, produce, and commercialize phytocannabinoid-based pharmaceutical products. In sum, we are dedicated to the creation of cannabis-based medicines, both with and without psychoactive properties, to treat disease and the symptoms of disease, as well as for general health maintenance.
www.cannabisscience.com

Cannabis Therapy Institute
The Cannabis Therapy Institute is a leader in cannabis training, education, advocacy and activism. Our mission is to provide quality training to cannabis health care workers, to educate the public about the benefits and uses of cannabis, to promote laws that protect patient rights, and to advocate for patients in areas including health care, housing, employment and the law.
www.cannabistherapyinstitute.com

Cannapages.com
Cannapages.com is the oldest and most reliable Colorado based MMJ industry directory. Featuring news, specials, and listings from dispensaries, doctors, grow stores, glass shops, cannabis cups and more, we are the one-stop guide for every Colorado patient. Because we list and publish MMJ businesses' specials for free, patients always find the best medicine at the best prices.
www.cannapages.com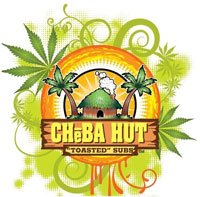 Cheba Hut
Cheba Hut offers unique, one-of-a-kind sandwiches, signature salads and incredible munchies you just can't find anywhere else. The idea behind what we do at Cheba Hut is simple, we provide our customers with great food and a one of a kind eating experience in a relaxed atmosphere. Come visit us downtown at 1531 Champa Street just off the 16th Street Mall for a sandwich and a beer!
www.chebahut.com

Coloradans for Medical Marijuana Regulation
Coloradans for Medical Marijuana Regulation is working to support and educate Coloradans involved in the medical marijuana community. Through research and education, patient advocacy, public policy analysis, and philanthropic activity, we seek to improve the lives of patients and public understanding of medical marijuana.
www.commr.org

Dailybuds Community
www.dailybuds.com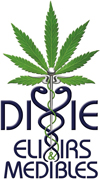 Dixie Elixirs, LLC
Colorado's premier MMJ-infused manufacturer. Our refreshing, potent beverages are the patients' choice for effective, alternative treatment.
www.dixieflyerpharm.com


Denver Canna Club
Canna Club is a community of full-service MMJ retail locations throughout Colorado, providing the best quality medicine and service for patients and caregivers. From five-star customer service, to community involvement, and patient incentives; Canna Club stands above the rest by providing patients with more than just medicine.
www.denvercannaclub.com


Colorado Bubble Co
CBC is a professional, full-service extraction company that transforms plant matter into premium oils, tinctures, pills, topicals, and more. Turn your waste...into taste...with haste
www.coloradobubbleco.com

Colorado Medical Marijuana
www.coloradomedicalmarijuana.com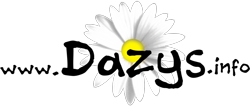 Dazy's
Dazy's is the first and finest hash edibles company in the world. Our consistent quality, dosage, and variety has made us the premier choice in Colorado.
www.dazys.info

Doob Tubes
Doob Tubes are airtight, odor free, and water proof! Your meds will stay as fresh as the day you rolled them with no drying out, and no getting wet! Best of all, without any odor, no one will even know you have it!
www.doobtubin.com

Dope on a Rope
HIGH Quality.....Aromatherapy....and of course, SMILE INDUCING!
Your favorite soap...your favorite shape! Soap as natural as the leaf it's shaped like. Made with hemp seed oil and other natural ingredients to create a creamy, foamy aromatic explosion in the shower or bath!
www.dopeonaropesoap.net


Flavored Essentials
Flavored Essentials provides an upscale, private & relaxed atmosphere for Colorado Medical Marijuana Patients. We have private appointments available and a full staff of friendly, knowledgeable and professional caregivers who are dedicated first and foremost to you, the patient.


Flower of Life
We believe that at a fundamental Level, suffering is a result of our disconnect from nature and that true medicine is that which reminds us of our wellness.
www.floweroflifeboulder.com


Evergreen Apothecary
Evergreen Apothecary is the "Mature Dispensary" owned and operated by healthcare professionals who specialize in finding natural alternatives to synthetic, man-made drugs. We make tinctures and concentrates utilizing the highest standards of organic extraction and are proud to announce Organa Labs, our concentrate and infused product line.
www.evergreenapothecary.com
Front Range Security Service
www.frontrangesec.com

Full Spectrum Laboratories
Full Spectrum Laboratories, the nation's first independent botanical testing laboratory providing innovative quantification, certification, and product safety testing to the emerging medical cannabis industry. We provide world-class analytical services previously unavailable to patients, growers, formulators, bakers and dispensers of medical cannabis. Full Spectrum's services are backed by more than 20 years of experience in research and development and analytical testing.
www.fullspectrumlaboratories.com


Global Transaction Solutions
With a finger on the pulse of the payments industry, Global Transaction Solutions is the place for all of your merchant processing needs. As the Medical Marijuana industry grows, we will help legitimize your business with credit card processing, a business bank account, and check processing. Partner with Global Transaction Solutions and enjoy access to a knowledgeable team who understands your business and will be ready to respond to your specific needs. Come see us at Booth 9 during the show!
www.globatrax.com

Grow Room Communications
Grow Room Communications' unmatched team of public relations and business development professionals have a single focus: To leverage our proven ability to build medical marijuana brands with our strategically selected clientele.
Grow Room Communications partners with businesses and leaders that adhere to the highest standards of excellence. Empowering their companies to thrive and surpass their competition is key to ensuring only businesses that better our communities and this nationwide industry remain in operation. Is your business ready for a growth spurt?
www.growroompr.com

Green Belly Co-Op
www.greenbellycoop.com

Greenway Nutrients
Pharmaceutical grade nutrients for pharmaceutical grade plants! Designed by growers for growers.
www.greenwayuniversity.com

Greenway University
Greenway University is the first and only MMJ university in the United States. Approved and regulated by the Colorado Department of Higher Education. Greenway University - providing education while helping grow a new American industry!
www.greenwayuniversity.com

Grow Magazine
Cannabis Industry News and Insight
www.humboldgrow.com

Herbal HealthSystems
Herbal HealthSystems (HHS) offers professional and confidential Doctor Evaluations and Pre-Screening Consultations for patients interested in Medical Marijuana as a treatment option.
www.herbalhealthsystems.com

Kush Magazine
Kush Magazine is the leading cannabis lifestyle magazine in the country that has just published it 100 millionth page and is the source to go to about information and lifestyle articles about the medical marijuana industry including relevant connections for patients to get quality medicine that they are seeking. Dailybuds.com is the leading social network for cannabis providing real time information, chat, listings of dispensaries including coupons where patients can save thousands of dollars on their meds. KushCon which is the largest cannabis convention event producer will be holding its next national convention at the Colorado Convention Center in Denver on December 17-19th 2010.
www.dailybuds.com

LexCo Case
Our amazing cases are designed for your back pocket or keychain and come in many sizes. They are hand-made of fine American Walnut with a hand rubbed Tung oil finish and are 100% guaranteed unbreakable and water resistant. They are coolest cases in the world.
www.lexcocase.com/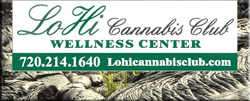 LoHi Cannabis Club
LoHi Cannabis Club offers a diverse selection of medicinal marijuana strains as well as hash, oil, and a wide variety of edibles. LoHi Cannabis Club is committed to providing Colorado Medical Marijuana patients with the highest quality Marijuana and THC derived medicine available.
www.lohicannabisclub.com


Marijuana Policy Project
The Marijuana Policy Project envisions a nation where marijuana is legally regulated similarly to alcohol, marijuana education is honest and realistic, and treatment for problem marijuana users is non-coercive and geared toward reducing harm. With more than 124,000 members and supporters nationwide, the Marijuana Policy Project is the largest marijuana policy reform organization in the United States.
www.mpp.org


Medical Marijuana Assistance Program of the Rockies
MMAPR believes alternative treatment programs can provide permanent solutions to chronic pain sufferers. Moreover, MMAPR is committed to referring alternative treatment professionals who have in-turn, remain committed to MMAPR's mission of providing discount treatments, medications, and services to those clients who demonstrate the greatest need.
www.mmapr.org

Medical Marijuana Business Alliance
The MMBA seeks to create an environment that enables its members to invest in educating their patients, their communities and achieve their business objectives.
www.mmballiance.com

Mile High Ice Cream
Mile High Ice Cream makes the best tasting portion controlled ice cream, sorbet, & gelato in America! We have been making frozen desserts for over 10 years and our regular ice cream stores are nationally recognized. Check out our website at milehighicecream.com or email info@milehighicecream.com for more information
www.milehighicecream.com

MJ Freeway
MJ Freeway, creating software tools that fuel the Medical Marijuana Revolution. Grow Systems, Inventory Control, Point of Sale and Patient Management tools all custom designed and integrated specifically to meet the unique inventory and legal needs of this industry. Engineered from the ground up to be easy to use.
www.mjfreeway.com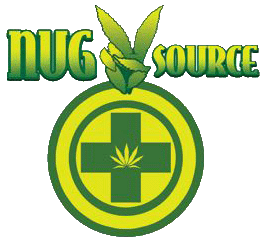 Nug Space Magazine
Based in Colorado, NugSource™ Magazine is a quarterly Medical Marijuana Journal, featuring highly innovative advertising and editorial. NugSource® is dedicated to its advertisers in working together to provide and deliver information and education about Medical Marijuana to the state of Colorado and beyond.
www.nugsource.com

Orenda International
The Fountain of Youth Found Within You
Revolutionary Science for Optimal Aging
www.orendainternational.com

Patient's Choice
Patients Choice of Colorado is a holistic healing center and a cannabis dispensary, but that is just one part of our services. We have educational classes on growing and nutrition, therapeutic services that incorporate acupuncture and massage as well as analytical testing of our cannabis medicine. We also offer cannabis testing to patients growing their own medicine, caregivers, and other dispensaries. The results from Full Spectrum Laboratory let us hone in on the best strain recommendation for each patient. Our friendly and knowledgeable staff can explain the cannabinoids and which quality top-self strain of medical marijuana would be best for each individual patient. We welcome walk-ins and encourage you to visit today.
www.patientschoiceofcolorado.com

Patients Out of Time
Patients Out of Time is patient advocacy organization and an educational charity whose mission is to educate health care professionals and the public about the therapeutic use of cannabis. Learn more from the leading scientists and experts at:
www.medicalcannabis.com.

Pot Magic
This environmentally friendly and totally organic treatment is formulated to enhance the ability of your cannabis plants to use natures own method to extract nitrogen from the air and to pull nutrients from the soil, building a stronger root system and fostering a healthier plant. Cloning to bloom plants will build a larger stronger root system, grow larger plants and produce fuller blooms. Using Pot Magic in conjunction with your normal NPK program will increases productivity by twenty (20%) to thirty (30%) percent over conventional programs.
www.andkominc.net

SAFER
Safer Alternative For Enjoyable Recreation (SAFER) works to educate the public about the fact that marijuana is safer than alcohol. Through its social welfare lobbying arm, the SAFER Voter Education Fund (SVEF), it advocates for laws and policies that reflect that fact.
www.saferchoice.org

Sean's 1000 Watt
Maker of 100% Durable, Heavy-Duty, Waterproof, Coated Nylon Side Walls 5-Bag Set of 5 Gallon Bubble Bags Ice-Extraction-Filtration-Kit Superior quality German screen mesh They are designed to safely and efficiently extract the valuable herbal resins and that plants naturally secrete.
www.seans1000watt.com/

Sensible Colorado
Sensible Colorado is the leading medical marijuana advocacy group in Colorado and we are very proud to be a part of Colorado's growing medical marijuana community. Our numerous accomplishments have helped foster the emerging medicinal cannabis industry that we now see here in Colorado. We envision a system where drug use becomes a health issue, not a crime issue, through innovative drug policy reform that focuses on prevention and harm reduction education, provides accessible treatment opportunities, and reduces incarcerations, crime, drug use by minors, and strains on the judicial system and police departments while increasing the resources available for healthcare and treatment.
www.sensiblecolorado.org

Tamisium Extractors
Safe, Healthy, Non-Toxic Extractors Utilizing n-Butane: a superior way to extract pharmaceutical-grade essential oils and medicines from botanicals.
www.tamisiumextractors.com


The Hemp and Cannabis Foundation
THCF Medical Clinics have been helping patients in Colorado obtain their medical marijuana permit since 2006. Our compassionate and knowledgeable staff takes time to educate our patients on the state laws, healthy and effective forms of using their medicine, and ensures that each patient is in compliance with state regulations.
www.thc-foundation.org

Tracking MMJ
Tracking MMJ's Medical Cannabis Manager (MCM) with advanced information technology connects all segments of the medical cannabis community with tracking of the entire process- from cultivation to patient consumption. MCM will enable you to operate your business efficiently and help keep the industry local, legal, and accountable.
www.trackingmmj.com

Trimpro
Producers of an entire line of trimmers for home hobbyists to commercial growers
Trimpro, the best on the market
www.trimpro.ca

Xoçai: Healthy Chocolate
Xoçai Cholocate is all-natural, unprocessed, raw, cold-pressed, healthy, Belgium dark chocolate that tastes great with immense health benefits. Xoçai has exremely high Orac and Flavinoid values and antioxident levels that surpass other chocolate products that are also certified by Brunswick Laboratories.
www.333chocolate.com